My friend asked me to create a memory box, like the ones I showed you earlier only larger. She chose the beautiful, romantically rural French Country collection by Graphic 45 – especially since she loves France.
This handmade storage box is pretty large and can hold lots of memorabilia, or even one or more mini albums!
Its dimensions are 19 x 22 cm (7½ x 8 5/8") and it is 16 cm (6¼") high, custom-fitted both to the largest and the widest card of a set of cards she wanted to keep in the box, and to the height of the set of cards when stacked on top of eachother, which was 15 cm (6″).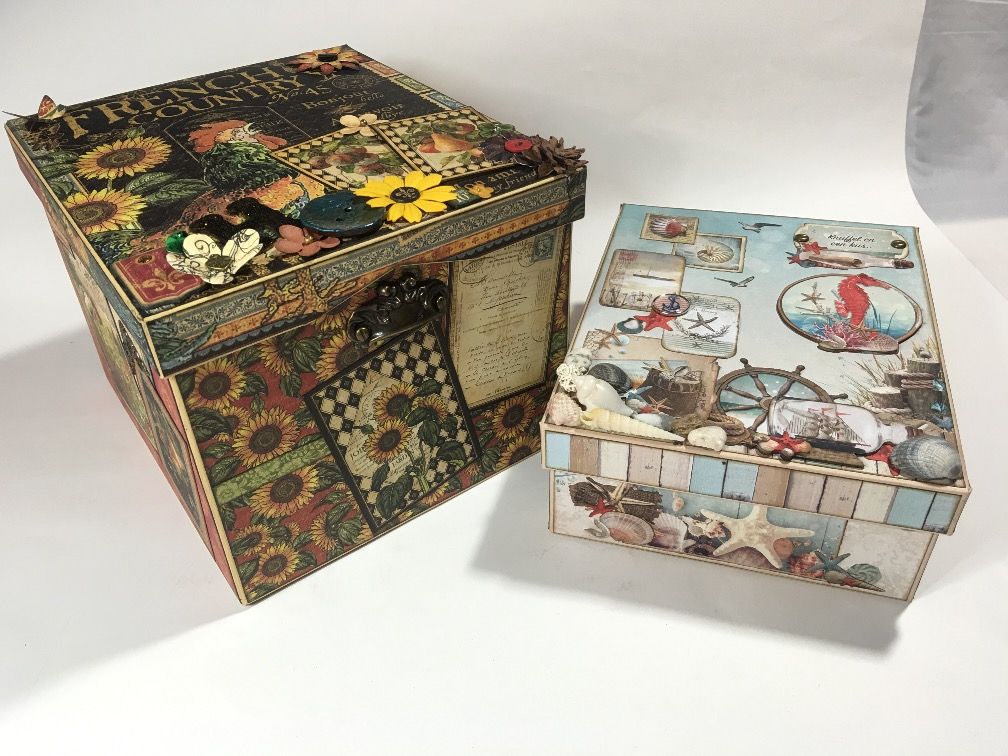 I added a Bonus Cutting Guide to the already existing written tutorial, at no extra cost! So take advantage of this deal if you'd like to create some storage boxes of your own. (People who already bought the tutorial earlier, can now go back to their Purchases tab on Etsy and download the cutting guide for free. I also added some improvements to the original tutorial, so best download them both 🙂 )
I decorated the box with several cutaparts from the collections and two door pulls. On the lid I also used some flowers, charms and buttons, and a hand-painted wooden letter. All in all these beautiful papers are a perfect summer or fall collection, with gorgeous, full colors.